Welcoming Bjørn Kjos to Board of Directors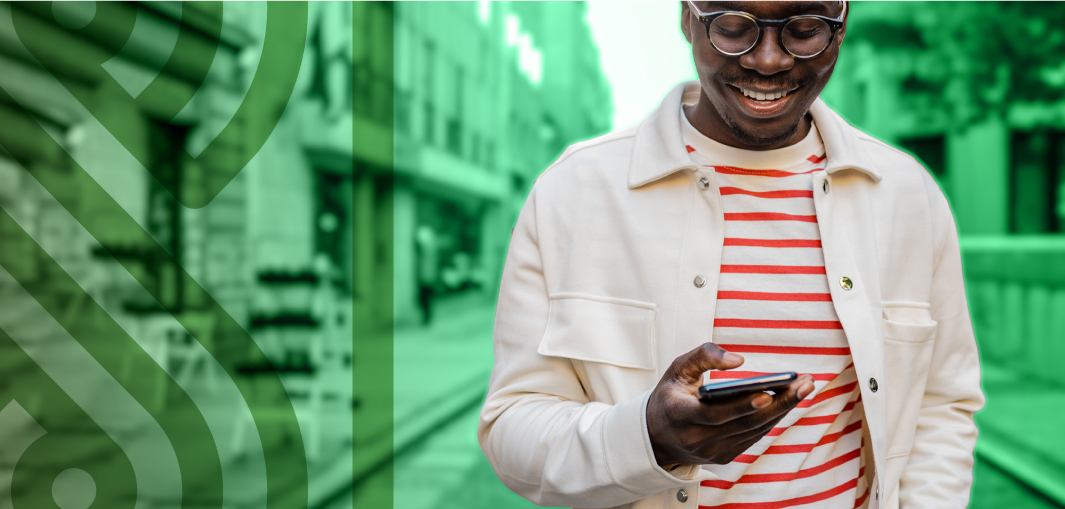 SPENN Technology A/S, a leading provider of innovative digital financial solutions, is pleased to announce that Bjørn Kjos has declared his willingness and intention to join SPENN's Board of Directors.
Investor News 23/09
Kjos, a highly accomplished and respected figure in the aviation and business sectors, will bring a wealth of experience and expertise to the company's board. At the upcoming general meeting, Kjos will be nominated by Jens Glaso, CEO and the largest shareholder of SPENN Technology, and Karl-Anders Grønland, Chair of the Board of Directors.
As the former CEO of Norwegian Air Shuttle, Kjos has a proven track record of driving growth, implementing strategic initiatives, and building successful businesses. His extensive knowledge in both the aviation and financial industries will be invaluable as SPENN Technology continues to expand its digital financial services and transform the way people access and manage their finances.
"We are delighted to welcome Bjørn Kjos to our Board of Directors if elected by the general meeting," said Glaso. "His exceptional leadership skills, business acumen, and deep understanding of global markets will significantly contribute to our strategic decision-making process. Kjos' appointment aligns with our vision of enhancing financial inclusion through innovative technology, and we are confident that his insights and guidance will propel SPENN Technology to new heights."
SPENN Technology's groundbreaking mobile banking app, SPENN, provides users with a secure, convenient, and cost-effective way to send and receive money, pay bills, make purchases, and access various financial services. With its user-friendly interface and commitment to financial inclusion, SPENN Technology aims to empower individuals and businesses by giving them access to essential financial tools that were previously inaccessible.
Kjos, a seasoned entrepreneur with a proven track record, founded Norwegian Air Shuttle, which transformed into one of the largest airlines in Europe. He also founded Bank Norwegian, which rapidly rose to become one of Norway's most successful banks over many years. His leadership and extensive experience in building and scaling businesses will be a valuable addition to SPENN's governance structure.
Kjos is looking forward to contributing to SPENN's mission of revolutionizing the digital banking landscape. To facilitate this transition, an Extraordinary General Meeting will be convened, marking a significant step in the evolution of our company's leadership team.
"I am excited to join the Board of SPENN Technology," said Bjørn Kjos. "The company's mission to provide digital financial services that bridge the gap between the unbanked and the global financial system resonates with my own passion for democratizing access to essential services. I look forward to working closely with the team and contributing to the company's continued success."
Certified Adviser
SPENN Technology's Certified Adviser is Baker Tilly Corporate Finance P/S (CVR-nr. 40073310), Poul Bundgaards Vej 1, 1., DK-2500 Valby, tlf. +45 3345 1000
For further Information, please contact
Jens B. Glaso, CEO SPENN Technology A/S. Phone +47 40 40 47 50, e-mail: [email protected]
SPENN Technology A/S
CVR nr.: 26518199
Njalsgade 76, 4.
2300 København S
Tel: +45 8830 0000
www.spenn.com
About SPENN Technology A/S
In a world where 1.7 billion people are still unbanked, SPENN Technology has democratized access to financial markets by bridging the crypto sphere with traditional finance. By utilizing blockchain technology Blockbonds has created a robust real-time payment system in which everyone can manage their savings, payments, investments and loans in an honest, transparent and secure way through the SPENN App platform. Although SPENN Technology A/S is a purpose-driven company with our vision to empower people, we are also a commercial player that always strives to develop new services for our customers.
The SPENN app is an innovative and unique digital banking platform for the unbanked as well as the banked to be able to send and receive money completely cost-free, in markets where the cost of financial services is the highest in the world. SPENN is disrupting the existing mobile payment distribution channels. SPENN has recently launched new integrated services in the platform and expects to launch more crypto services going forward.
SPENN is a technology provider to banks and governments based on a Software as a Service (SaaS) solution and has grown to become a key partner for their bank partners to drive deposits and to stay in front of innovation. SPENN is helping governments regulate the unregulated utilizing new technology and visionary ideas which have ultimately solved the biggest issue within financial inclusion.
SPENN Technology A/S is listed on the Nasdaq First North Growth Market Denmark. Ticker code: SPENN