SPENN Technology A/S (Limited) is a fintech company providing digital banking and payments services through its Software-as-a-Service (SaaS) solution, the SPENN platform. SPENN is an advanced financial platform built on blockchain technology which drives financial inclusion through superior mobile banking applications and empowering businesses through payment solutions.
SPENN's full-service mobile financial platform enables users to manage their deposits, spending and savings accounts all in one place, P2P money transfer and value-added services, as well as point-of-sales, marketplace and payment solutions for businesses and merchants.
SPENN Technology's banking and payments solutions are fully operational and live in Rwanda, Tanzania, and Zambia and soon to come Uganda, Ghana and Nigeria.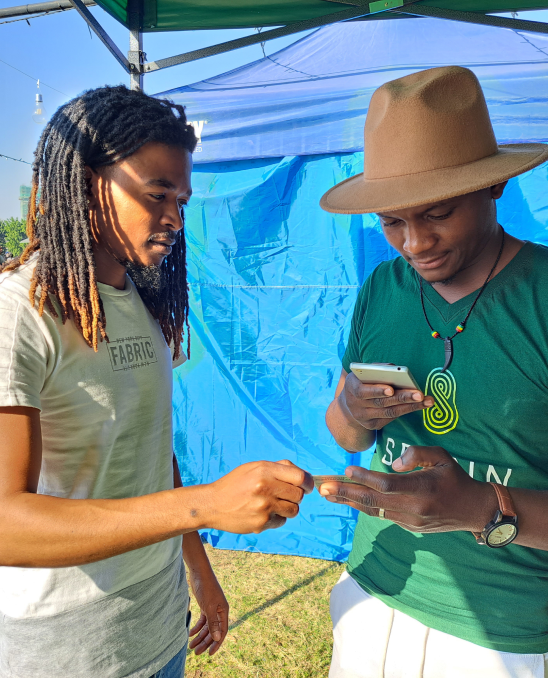 OUR OFFERING AND MARKET POTENTIAL
SPENN's offering provides end-users and businesses with essential financial services and products using the mobile app SPENN in collaboration with regulated top-tier banking partners to onboard large numbers of new clients cost-effectively and utilizing blockchain technology to facilitate instant digital transfer of money.
This enables SPENN to capitalize on banking both the large unbanked and banked population as well as businesses, without it coming at the expense of the end-user. With more than 1,7 billion people still outside the financial system, it represents a business opportunity on a global scale by utilizing superior technology and intuitive products to democratize the financial markets which have ultimately solved the biggest issue within financial inclusion.
TOP TIER BANK PARTNERSHIPS FAST TRACKS TO MARKETS AND COMMERCIALIZATION
Launching the SPENN platform in partnership with a bank fast tracks the route to market, builds a stronger brand and initial presence in the market. The partnership also provides a crucial trust component for customers as the bank is known and offers secure storage of the customer funds held in the SPENN platform.
The cost to open and maintain bank accounts in emerging markets is generally expensive, making it unavailable for the unbanked. Through the SPENN platform, a key issue is solved for banking partners by turning the cost of onboarding users into an income. The SPENN platform is easily integrated through APIs with the bank's core banking system. SPENN digitizes the onboarding process fully, and as such removes the onboarding cost for the banks, which pays a maintenance fee to SPENN to capture some of the customer acquisition cost.
SPENN's core commercial partnerships are with top-tier banks in its target markets. SPENN has a stable relationship with partner banks that offers the solution to the markets in Rwanda, Tanzania, and Zambia, endorsed by the respective Central Banks.
SPENN Technology is partnered with Access Bank in Zambia and I&M Bank in Rwanda and Tanzania. In addition, SPENN Technology works with other key commercial partners that enable it to build the financial ecosystem. Through its current relationships, SPENN Technology has demonstrated a product/market fit and ability to work with multiple different stakeholders in innovating and developing products to meet the needs of customers regardless of their financial status, from low-income households to businesses.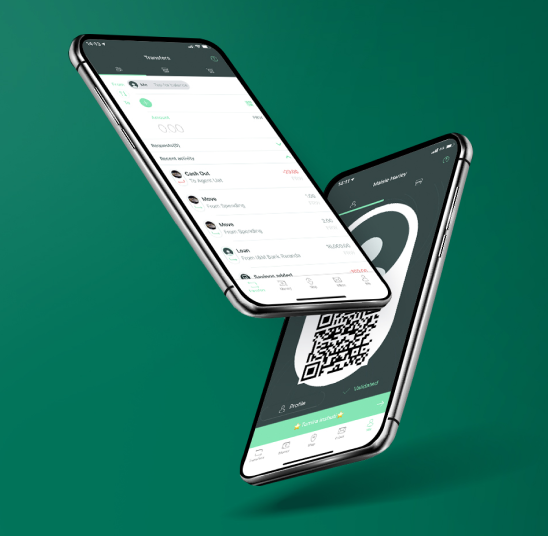 SPENN IN A NUTSHELL
+1.000.000 SPENN users and counting tapping into a large unbanked population where banking partners get access to a new customer base
Value of network increases with number of end-users and onboarded businesses
Smart phones and feature phones enable usage of SPENN services and solutions
Extensive agent network with simple point of sales solutions, where users and businesses and merchants can make deposits and withdrawals, cash stored and interests at partner banks and +11.000 agents for distribution
Enhanced distribution for 3 party services providers
Deposited cash instantly available in digital wallet in the SPENN mobile app

Opens up for true and essential financial services for alEnd-users can manage their deposits, spending, savings, transfer, lending, marketplace and
Businesses can access a complete financial business solution and payment gateway performing bulk distribution, transactions and disbursements – handling salaries, payments etc.