Revenue generating lending product launched in Rwanda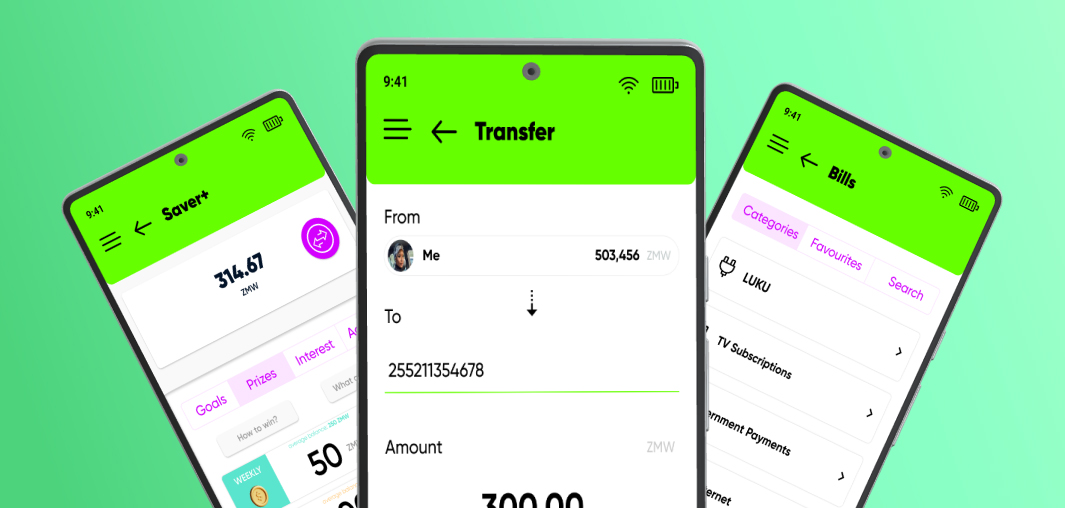 This announcement includes inside information about a new lending product offered via the SPENN app that was released in Rwanda today.
Company Announcement No. 74
SPENN Technology expects that the lending product will be a driver of onboarding new users and a massive generator of float capital, which is at the core of SPENN's revenue generating model.
"We are excited to launch a product that is much more comprehensive than we thought it would be. The product is fully backed by I&M Bank, which makes is highly scalable. We are entering a market with extreme potential for growth," says Jens Glaso, CEO of SPENN Technology.
The official approval from The National Bank of Rwanda is given to I&M Bank, which is SPENN Technology's partner bank in Rwanda and Tanzania. The approval provides an opportunity for SPENN users to apply for an instant 90-days loan, with an initial 14-days interest-free period. The default risk is fully on the banking partner.
"The lending product allows more people access to finance. Already on the SPENN platform, there are thousands of people with savings accounts that qualify them for instant loans. Given the recent success of other lending providers, we expect this product to receive a warm welcome in the market," says Robin Bairstow, CEO of I&M Bank Rwanda.
Every second in 2021, telco provider Safaricom in Kenya has processed 300 short-term loans when customers have insufficient funds. Despite a doubling of the number of loans, the repayment rate remained high at 98.4 per cent, which means that users rarely defaulted their loans.
"We love the simplicity of this product. It is instant, it is free for the initial period, and it is born into the digital space which we continue to utilize to disrupt the established banking sector," says Glaso.
SPENN is now able to offer more comprehensive financial services and products to SPENN users in Rwanda. They can open a deposit account, a savings account, take up a loan and transfer money free of charge – all through the SPENN app on their phone. For SPENN users, the bank is now in their pockets.
Smaller, short-term loans are especially important in a population with limited cash flow.
"For many people, a SPENN loan will be the first loan they have ever received. If they prove to be trustworthy and driven, it will provide them with greater opportunities later, for example a chance to take up a larger loan to buy farming equipment or help put their kids through school. It is a step process to which SPENN provides the first few steps," says Glaso.
For further Information, please contact:
Jens B. Glaso, CEO SPENN Technology A/S. Phone +47 40 40 47 50, e-mail: [email protected]
Certified Adviser: Baker Tilly Corporate Finance P/S, Att.: Gert Mortensen, Partner. Phone: +45 33 45 10 00, www.bakertilly.dk
SPENN Technology A/S
CVR nr.: 26518199
Njalsgade 76, 4.
2300 København S
Tel: +45 8830 0000
www.spenn.com
About SPENN Technology A/S
In a world where 1.7 billion people are still unbanked, SPENN Technology has democratized access to financial markets by bridging the crypto sphere with traditional finance. By utilizing blockchain technology Blockbonds has created a robust real-time payment system in which everyone can manage their savings, payments, investments and loans in an honest, transparent and secure way through the SPENN App platform. Although SPENN Technology A/S is a purpose-driven company with our vision to empower people, we are also a commercial player that always strives to develop new services for our customers.
The SPENN app is an innovative and unique digital banking platform for the unbanked as well as the banked to be able to send and receive money completely cost-free, in markets where the cost of financial services is the highest in the world. SPENN is disrupting the existing mobile payment distribution channels. SPENN has recently launched new integrated services in the platform and expects to launch more crypto services going forward.
SPENN is a technology provider to banks and governments based on a Software as a Service (SaaS) solution and has grown to become a key partner for their bank partners to drive deposits and to stay in front of innovation. SPENN is helping governments regulate the unregulated utilizing new technology and visionary ideas which have ultimately solved the biggest issue within financial inclusion.
SPENN Technology A/S is listed on the Nasdaq First North Growth Market Denmark. Ticker code: SPENN