Joint venture agreement accelerates SPENN's entry into Nigeria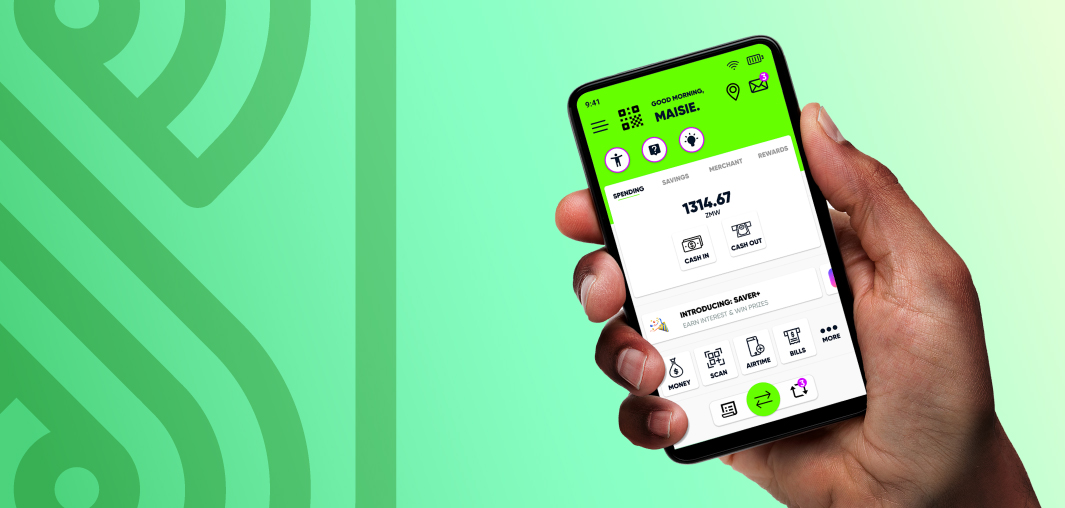 A joint venture with a key Nigerian governmental body will greatly accelerate the penetration of SPENN products and services in the largest African market.
Investor News 5/22
Today, SPENN Nigeria – a subsidiary of SPENN Technology A/S – has signed an agreement to enter into a joint venture with the Nigerian National Agency for Science and Engineering Infrastructure (Naseni). The joint venture, to be named Naseni SPENN, will build a full-fledged digital eco-system for disbursements.
"This is a game-changer for us in Nigeria," says Jens Glaso, CEO of SPENN Technology A/S.
"We are thrilled by the opportunities presented to SPENN because of this agreement. As a result, entry and distribution of SPENN services and products will be greatly accelerated in the most populous country on the great African continent," says Glaso.
In Investor News 4/22, published on 7 June 2022, SPENN estimated that an entry into Nigeria could take 1 to 2 years.
"Following today's agreement with Naseni, we expect to be operational in Nigeria in 6 to 12 months," says Karl-Anders Grønland, Chairman of the Board of Directors of SPENN Technology.
The Nigerian National Agency for Science and Engineering Infrastructure (Naseni) is a governmental body created to amongst others establish and nurture an appropriate and dynamic science and engineering infrastructure base. The goal is to achieve home-initiated and home-sustained industrialization through the development of relevant processes, capital goods and equipment necessary for job creation, national economic well-being and progress. 
SPENN will provide Naseni with a digital disbursement solution for them to disburse certain national pension funds, agricultural and manufacturing disbursements as well as social intervention solutions.
The agreement was signed in Oslo, Norway today by Executive Vice Chairman of Naseni, Professor M. S. Haruna and Mr. Grønland.
According to the agreement, SPENN shall retain 70 percent of the joint venture Naseni SPENN, while Naseni shall retain the remaining 30 percent of the company.
Nigeria is the most populous country in Africa with an estimated 216 million people. At the current growth rate, Nigeria is adding approximately five million people to its population every year.
"We will work relentlessly to make Nigeria a huge market for SPENN. We are keen on exploring the opportunities for SPENN products and services in this great nation, and we are pleased to have come one step further in Nigeria. Building on experiences and results in our current markets, we are now able to plan a roll-out with larger public disbursement partners," says Glaso.
For further Information, please contact:
Jens B. Glaso, CEO SPENN Technology A/S. Phone +47 40 40 47 50, e-mail: [email protected]
Certified Adviser: Baker Tilly Corporate Finance P/S, Att.: Gert Mortensen, Partner. Phone: +45 33 45 10 00, www.bakertilly.dk
SPENN Technology A/S
CVR nr.: 26518199
Njalsgade 76, 4.
2300 København S
Tel: +45 8830 0000
www.spenn.com
About SPENN Technology A/S
In a world where 1.7 billion people are still unbanked, SPENN Technology has democratized access to financial markets by bridging the crypto sphere with traditional finance. By utilizing blockchain technology Blockbonds has created a robust real-time payment system in which everyone can manage their savings, payments, investments and loans in an honest, transparent and secure way through the SPENN App platform. Although SPENN Technology A/S is a purpose-driven company with our vision to empower people, we are also a commercial player that always strives to develop new services for our customers.
The SPENN app is an innovative and unique digital banking platform for the unbanked as well as the banked to be able to send and receive money completely cost-free, in markets where the cost of financial services is the highest in the world. SPENN is disrupting the existing mobile payment distribution channels. SPENN has recently launched new integrated services in the platform and expects to launch more crypto services going forward.
SPENN is a technology provider to banks and governments based on a Software as a Service (SaaS) solution and has grown to become a key partner for their bank partners to drive deposits and to stay in front of innovation. SPENN is helping governments regulate the unregulated utilizing new technology and visionary ideas which have ultimately solved the biggest issue within financial inclusion.
SPENN Technology A/S is listed on the Nasdaq First North Growth Market Denmark. Ticker code: SPENN