SPENN Zambia: New services for feature phones, partnership with Kazang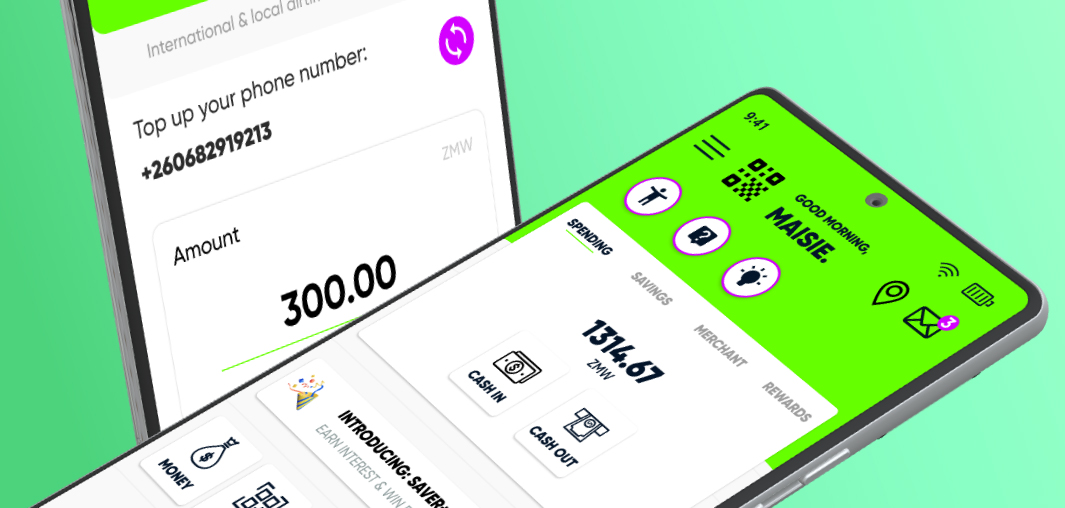 Building on the success of bridging the gap between the banked and unbanked population through providing innovative technology and empowering the Zambian people, SPENN Zambia continues to innovate with the launch of the USSD functionality, which will enable feature phone users to experience cost free mobile banking services.
With an increase of mobile phone subscribers in Zambia the launch of the SPENN USSD function will enable users with feature phones as well as smartphones to experience free mobile transactions and the benefits of premium mobile banking services.
The rapid expansion of mobile phone access to base of the pyramid populations presents an unprecedented opportunity to increase coverage of free digital financial services to this traditionally overlooked market. Moreover, there is currently no available financial services targeting the rural unbanked and banked with zero transactional charges via mobile devices.
SPENN provides a new way to increase mobile user satisfaction and increase usage of the SPENN app through USSD services to be made available to the rural unbanked segment that has limited access to internet connectivity and overall financial inclusivity due to infrastructure and other economical limitations. The aim of launching USSD functionality is to create long-term financial empowerment and inclusion amongst the unbanked and banked population with innovative technology.
SPENN users using both smartphones and feature phones will be able to enjoy free mobile money transactions by dialing USSD code *220#. The SPENN USSD code function will include money transfers, cash in, cash out, airtime purchase, bills payment and transaction overviews.
SPENN will continue offering banking and financial services to individuals with the aim to include everybody in society by giving everyone access to free financial services.
The SPENN Mobile banking app will now be more accessible as it allows feature phone users to be onboarded by any SPENN agent nationwide in addition to the mobile banking app being available for download on both iOS and Android.
To achieve excellent customer experience, SPENN Zambia has ensured to offer the best mobile banking services to the Zambian people through the partnership with Kazang Zambia.
By integrating services with Kazang, SPENN users can deposit and withdraw money from any of the Kazang agents in Zambia. This increases SPENN's presence, by adding more than 10,000 agents and "Point of Sales terminals" throughout the country. As a result, SPENN Zambia has highly benefited from the Kazang distribution network and has made transacting on SPENN more convenient for the Zambian SPENN user. In addition, Kazang has a strong "merchant network" which will highly contribute to the SPENN customer offering as it will enable SPENN customers to pay for their fuel, groceries and other consumer goods and services using the SPENN App.
"The thrust to drive financial inclusion through strategic partnerships such as Kazang is very key in driving SPENN's mission to give everyone equal financial opportunities through innovative technology," says Francis Matseketsa, SPENN Head of Sales Africa.
SPENN Tehcnology A/S shares are traded on Nasdaq First North Growth Market Denmark with ticker code "SPENN"
For further Information, please contact:
Jens B. Glaso, CEO, SPENN Technology A/S. Phone +47 40 40 47 50, e-mail: [email protected]
SPENN Technology A/S
CVR nr.: 26518199
Njalsgade 76, 4.
2300 København S
Tel: +45 8830 0000
Webside: www.spenn.com
Investor Relation: investor.spenn.com