SPENN and Mastercard Partner to Boost Digital Inclusion in Africa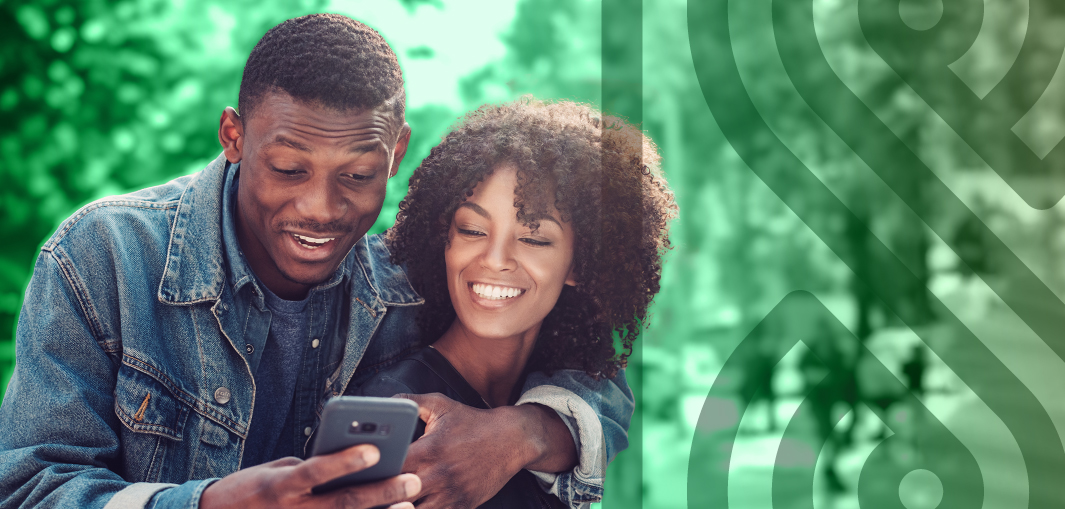 Partnership with Mastercard will connect SPENN Mobile Wallet users to a global online marketplace, enabling them to make safe e-commerce payments
Investor News 9/22
SPENN and Mastercard have today announced a strategic partnership that will enable SPENN Mobile Wallet users – even those without bank accounts – to make safe and seamless digital payments on the Mastercard network including international e-commerce transactions. 
Under the agreement, SPENN will launch a Mastercard virtual card, giving its Mobile Wallet App customers new ways to access and pay for products and services at the millions of e-commerce merchants that accept Mastercard.
With a Mastercard virtual (non-plastic) payment solution linked to SPENN Mobile Money wallets, consumers and small businesses can make payments to local and global online brands and can pay at over 15,000 Kazang devices in Zambia. This means e-commerce transactions can be done instantly through mobile wallets for a wide variety of payments including travel, entertainment subscription services, and bill payments while ensuring that the customer's financial data is always secure and private.
"We are extremely proud to partner with Mastercard. To have a world-leading payments technology company give such recognition to SPENN, is both exciting and humbling," says Jens Glaso, CEO of SPENN Technology. "The partnership also supports SPENN's strategy to enable more efficient and seamless payments online, boosting financial inclusion."
This partnership will help Mastercard advance its worldwide commitment to financial inclusion and pledge to bring a total of 1 billion people, 50 million micro and small businesses, and 25 million women entrepreneurs into the digital economy by 2025.
Vincent Malekani, Country Manager for Zambia and Malawi at Mastercard, says: "We are pleased to collaborate with SPENN to bring more safe and seamless payment experiences to their customers. Fintech's play a critical role in enabling the digital economy and hence are a critical partner for us to drive the financial inclusion agenda forward."
The SPENN-Mastercard virtual card will be rolled out in 2023, initially in Zambia and then across other African markets including Rwanda, Tanzania, and Nigeria.
SPENN's relationship with Mastercard started in 2021 when SPENN Technology entered and won the Mastercard Lighthouse MASSIV program. A year later, SPENN was selected to participate in Start Path Crypto, Mastercard's blockchain-focused startup engagement program providing access to partnership opportunities, insights, and tools to grow.
About SPENN
SPENN Technology A/S (Limited) is a fintech company providing digital banking and payments services through its Software-as-a-Service (SaaS) solution, the SPENN platform. SPENN is an advanced financial platform built on blockchain technology which drives financial inclusion through superior mobile banking applications and empowering businesses through payment solutions. SPENN Technology A/S is listed on Nasdaq First North Growth Market in Denmark.
About Mastercard (NYSE:MA) 
Mastercard is a global technology company in the payments industry. Our mission is to connect and power an inclusive, digital economy that benefits everyone, everywhere by making transactions safe, simple, smart, and accessible. Using secure data and networks, partnerships and passion, our innovations and solutions help individuals, financial institutions, governments, and businesses realize their greatest potential. Our decency quotient, or DQ, drives our culture and everything we do inside and outside of our company. With connections across more than 210 countries and territories, we are building a sustainable world that unlocks priceless possibilities for all. www.mastercard.com.
For further Information, please contact:
Jens B. Glaso, CEO SPENN Technology A/S. Phone +47 40 40 47 50, e-mail: [email protected]
Mastercard: [email protected]
Certified Adviser: Baker Tilly Corporate Finance P/S, Att.: Gert Mortensen, Partner. Phone: +45 33 45 10 00, www.bakertilly.dk
SPENN Technology A/S
CVR nr.: 26518199
Njalsgade 76, 4.
2300 København S
Tel: +45 8830 0000
www.spenn.com
About SPENN Technology A/S
In a world where 1.7 billion people are still unbanked, SPENN Technology has democratized access to financial markets by bridging the crypto sphere with traditional finance. By utilizing blockchain technology Blockbonds has created a robust real-time payment system in which everyone can manage their savings, payments, investments and loans in an honest, transparent and secure way through the SPENN App platform. Although SPENN Technology A/S is a purpose-driven company with our vision to empower people, we are also a commercial player that always strives to develop new services for our customers.
The SPENN app is an innovative and unique digital banking platform for the unbanked as well as the banked to be able to send and receive money completely cost-free, in markets where the cost of financial services is the highest in the world. SPENN is disrupting the existing mobile payment distribution channels. SPENN has recently launched new integrated services in the platform and expects to launch more crypto services going forward.
SPENN is a technology provider to banks and governments based on a Software as a Service (SaaS) solution and has grown to become a key partner for their bank partners to drive deposits and to stay in front of innovation. SPENN is helping governments regulate the unregulated utilizing new technology and visionary ideas which have ultimately solved the biggest issue within financial inclusion.
SPENN Technology A/S is listed on the Nasdaq First North Growth Market Denmark. Ticker code: SPENN